MD Honey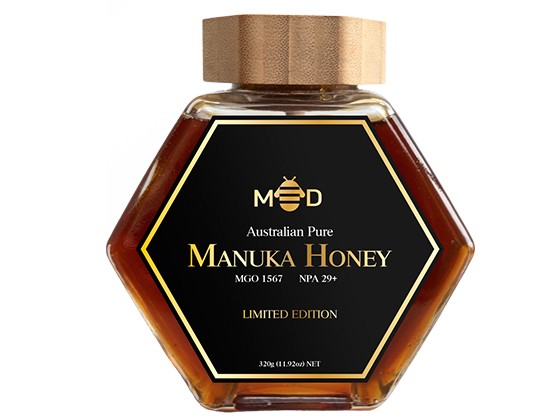 More Images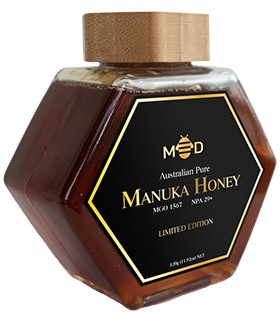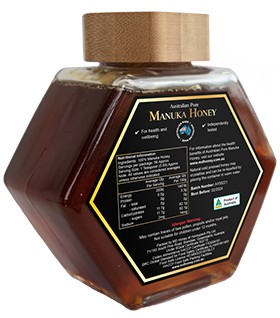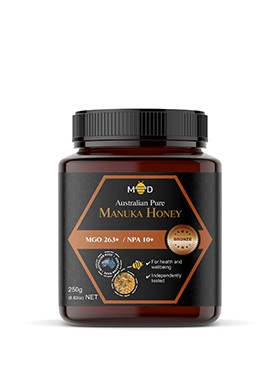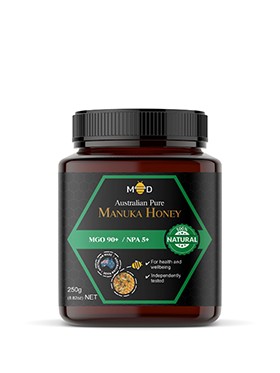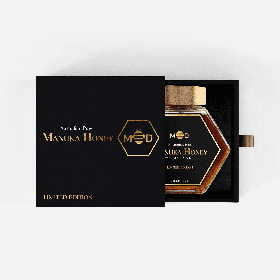 Service Area Australia Wide
MD Honey
Wholesale Australian Manuka Honey
MD Honey is part of the Australian Beekeepers Cooperative Ltd, with their own packing house. They were established in 2016 with the goal of delivering high quality Australian honey and honey by-products to the world. Their exquisite Australian Manuka honey is among the best in the world.
The honey is taken directly from the hives, spun in a centrifuge then filtered and bottled with absolutely nothing added. Every jar contains pure, 100% Australian Manuka honey.
What's so special about Manuka honey?
Honey produced from the nectar of the Leptospermum flowers has been found to contain up to 1,750mg/kg of 'methylglyoxal' (MGO), an antibacterial compound. After neutralisation of this compound, the 'Manuka' honey retains bactericidal activity.
Why Australian vs New Zealand Manuka honey?
Australia is the original home of the Manuka plant (Leptospermum) and is free of Varroa. That means our bees are naturally healthier, with no miticides being necessary or used in hives here.
The Manuka honey produced in Australia is at least as medically powerful as that produced in New Zealand and in many instances, is even more potent. Whilst New Zealand has only 1 species of Leptospermum, Australia has 83.
Authentic Manuka honey
The Australian Manuka Honey Association (AMHA) has worked with leading scientists to establish a set of standards for authentic Australian Manuka honey. All active Australian Manuka honey that carries the AMHA Mark of Authenticity must be pure and natural, produced entirely in Australia, and be tested by an independent, approved laboratory to ensure it meets all the right criteria.
Premier High-Grade Australian Manuka Honey
MD Honey's jars of pure Manuka honey are thoughtfully packaged in PET bottles which are 100% recyclable and sustainable. The removable TE band and dog-and-ratchet locking lid ensure the honey arrives in the hands of consumers entirely safe. The higher the levels of NPA and MGO, the more medically suitable the honey will be. Available in 250g, 500g and 1kg.
MD Manuka Honey NPA 20+ (MGO 829)
MD Manuka Honey NPA 15+ (MGO 514)
MD Manuka Honey NPA 10+ (MGO 263)
MD Manuka Honey NPA 5+ (MGO 83)
MD Pure Bush (table) Honey
Limited Edition Manuka Honey
Rare, Limited-Edition, High-Grade 23+, 24+, 25+, 26+ 27+, 28+
Due to a significantly rate harvest rate, this limited edition MGO 1250+ Premium Manuka Honey will sell out quickly. Packaged in a beautiful hexagonal glass bottle to resemble the cells of a beehive and with an integrated wooden lid with dipper, it makes a gorgeous gift. Available in 220ml and 350ml.
Retailers
MD Honey's 100% Australian Manuka honey is highly prized by consumers looking for the healthiest possible honey product. As well as its delicious flavour, it is valued for its healthy antibacterial properties. It is ideal for health food stores, pharmacies, delicatessens, made in Australia retailers and to offer for sale in health and wellness practices.
Foodservice
Make a point of highlighting the fact that you use 100% pure Australian organic Manuka honey in your dishes. Serve atop quality cheeses on a cheeseboard, with scones or pancakes for breakfast or tea, over muesli for a nutritious breakfast or in any number of other ways.
For more information or to place an order, contact MD Honey today.
---
More information about MD Honey
Interview - Mr Lou - MD Honey
Manuka honey is one of the world's greatest superfoods. MD Honey, a 100% Australian brand produces 100% Australian Manuka honey, known for its medicinal properties and flavour profile. We spoke with owner, Mr Lou and learned what makes this precious liquid so special. Click here