Meluka Honey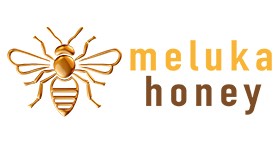 More Images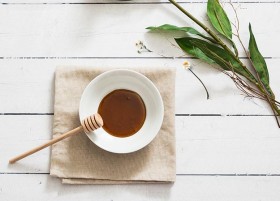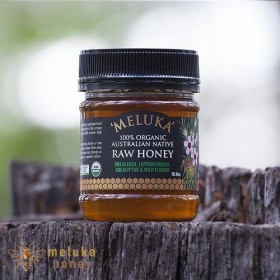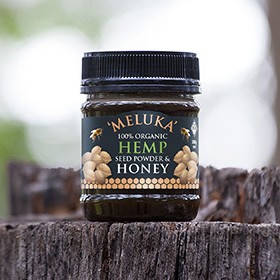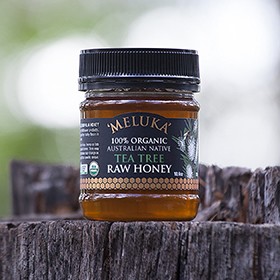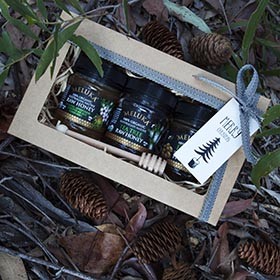 Meluka Honey
Organic, Raw Australian Wholesale Honey from the Ancient Tea Tree
Meluka is one of Australia's leading wholesale raw honey suppliers. The company's number one priority is caring for their bees and tea trees. Instead of harvesting the tea trees like other plantations, causing them to bloom less frequently which often impacts the bee population, Meluka leaves them to bloom in their natural state. Some of the tea trees are more than 1,000 years old! Today, Meluka has a thriving bee population that produces honey that is superior in both quality and flavour. All products are packaged at the Meluka facility so consumers can feel confident that all Meluka Honey products are pure, organic, raw and active, just as nature intended.
All Meluka honey is produced on the company's 'Jendale' old growth tea tree plantation located in the heart of the pristine Bungawalbyn Valley in northern New South Wales.
Every honey product is:
Organic (ACO, USDA) – All Meluka honey is certified as 100% organic by Australian Certified Organic and by the US Department of Agriculture.
Raw – All Meluka honey is produced and sold as raw honey, unheated, unpasteurised and unprocessed. This means it retains all the enzymes and nutrients necessary for good health.
Single origin – All of the honey comes from the one location, Meluka's old growth tea tree plantation and the hive are never moved or transported.
Active – The honey is proven to have strong antioxidant and anti-microbial properties thanks to the natural bio-active properties of the Melaleuca Alternifolioa tea tree.
Pure – Healthy bees foraging from some of the world's most protected, cleanest and greenest native bush produce this pure honey.
Every jar of Meluka honey is produced on the one farm, where happy, healthy bees are free to feed on over 2,000 acres of certified organic land.
The Meluka Honey range
Meluka Tea Tree Honey 300g - Meluka Tea Tree Honey is 100% Australian Jendale honey that's full of antioxidants and antimicrobial properties. Healthy bees harvest from the mother trees and are also offered a supplementary food (a natural, tea tree extract blend using Jendale's tea tree leaves). The result is a honey that boasts a higher phenolic content than that produced by bees foraging only on tea tree flowers. The flavour is sweet, pleasant and characteristic, with a subtle tea tree flavour. Enjoy a teaspoonful each day for instant relief from sore throats and more rapid recovery of throat symptoms. Can also be applied topically to aid wound healing.
Meluka 'Hon-E-Vite' Active Serum 225g - Contains 100% Australian Jendale honey and Jendale tea tree leaf extract. This honey is purely for topical use only and should not be eaten. It boasts antimicrobial properties that remain active hours after application. The serum is extremely effective at promoting healing and preventing bacteria in a variety of wounds. Use it to treat wounds, grazes, scratches, bites, minor burns, pimples and other skin lesions. Apply to affected areas twice a day and cover with appropriate protection.
Meluka Hemp Seed Honey 300g - 100% Australian Jendale honey with Australian organic hemp seed powder. A unique and nutritious blend with high protein thanks to the addition of the hemp seed powder which also makes it rich in essential fatty acids. It's a rich tasting honey that's less sweet than traditional varieties, and it has a thicker consistency. Use to replace sugar in tea or baking recipes and add to smoothies and shakes for additional protein content. Add it to your next cheeseboard for extra wow factor.
Meluka Native Wildflower Honey 300g - Contains 100% Australian Jendale honey. This sublime honey is produced from bees harvesting from a wide array of native Australian botanical species including jelly bush, eucalyptus, tea tree and other wildflowers. It's a powerful combination that brings antibacterial and other health benefits that nature has to offer. It exhibits a mild blossom flavour. Sweeten marinades and dressings, drizzle over pancakes or stir in to a cup of tea. A teaspoonful a day can aid digestion or soothe sore throats.
Retailers
Stock Meluka honey products in your supermarket, pharmacy, delicatessen or health practice. More and more consumers are turning to natural remedies for minor ailments and honey is a popular product as a result. But even for culinary purposes, Meluka honey boasts exquisite flavour and quality and the pure enjoyment of eating it is another contributor to great wellbeing. Offer taste tests and your customers will surely pick up a jar to take home.
Foodservice
If your foodservice business takes pride in the quality of the ingredients you use, then Meluka honey is the brand for you. Use it in your smoothies, acai bowls, baking and cooking. Experiment with the three different flavours and be sure to promote the different health benefits. Juice bars and vegetarian outlets may like to promote a 'shot' of honey as an optional add-in for an extra health boost.
To find out more or to place an order, contact Meluka Honey today.