NOGO Sauces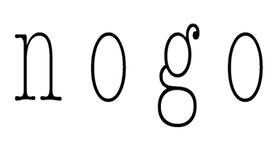 NOGO Sauces
NOGO = no garlic or onion
Welcome to the world of NOGO (= no garlic or onion), fructose-friendly, gluten free sauces and condiments. This delicious and versatile range of condiments will be adored by the whole family. Additionally, they are all suitable for those following a FODMAP diet:
NO garlic
NO onion
Gluten free
Preservative free
NOGO's owner, Meg initially developed her range because she couldn't find any fructose-friendly, home-style sauces and condiments in the market. After being diagnosed with Fructose Malabsorption + gluten intolerance, she was suddenly denied all the flavour enhancing ingredients she was accustomed to using on a daily basis, particularly onions and garlic. The diagnosis led her to experiment with recipes and the result is the NOGO range.
The NOGO range
Condiments
Spicy Tomato Sauce – Bronze medal winner at the 2016 Australian Food Awards! It's a great ketchup-style sauce that is fructose-friendly and boasts tons of flavour and a bit of bite. Enjoy it with barbecued meats, sausage rolls or bacon and eggs or add easy depth of flavour to pasta sauces, stews and soups. Gluten free.
Tomato Sauce (no added chilli) – Fructose-friendly and loaded with flavour, this is a ketchup-style sauce that runs rings around supermarket brands! Gluten free.
Jalapeno Salsa – Gold medal winner at 2016 Australian Food Awards. A fabulous jalapeno, red pepper and tomato salsa that features a terrific little chilli kick along with full tomato flavour and delicately rounded spices. Definitely try it with Mexican food, splash over a jacket potato, on a burger or any plate of eggs. Gluten free.
Zingy Ginger + Spring Onion Finishing Sauce – Gold medal winner at 2016 Australian Food Awards. Its zingy ginger and gentle Asian flavours are superb with barbecued fish and chicken. Try it as a salad dressing or stir-fry sauce or marinade any meat before cooking. Gluten free.
Chilli Peanut Sauce – A superb combination of salty, crunchy, sweet and luscious, this Asian-inspired sauce will add a special something to any meat or fish dish. Add coconut milk or water when stir-frying meats, seafood or vegetables or use it as a dipping sauce. Gluten free.
Sweet Pepper Relish – Full of subtle spice, this relish is sweet and a little spicy. It makes s fab dipping sauce for potato wedges or cheesy polenta chips and goes beautifully with Thai fishcakes or a chicken burger. Gluten free.
Sweet Capsicum Relish- Bronze medal winner at the 2017 Australian Food Awards. Full of subtle spice this relish will become a firm family favourite. A great dipping sauce for cheesy polenta chips or with a chicken burger, Thai fishcakes or stir-fry. Gluten free.
Pickles
Tangy Lime Pickle – This highly addictive Indian-style pickle is obviously ideal to serve with a curry but it's also fantastic on a ham sandwich, a burger or a vegetarian wrap. Or, blend with natural yoghurt for a quick and easy dip. Gluten free.
Eggplant Pickle – Winner of Best New Product at The Gluten Free Expo 2016! It pairs traditional Indian spices with eggplant and tomato and is scrumptious with cheddar cheese. Stir it through yoghurt and rice for an instant snack or spread it on a burger or cold lamb sandwich. Gluten free.
Sweet Sauce
Salted Caramel Sauce – If you can manage not to eat it straight from the jar, this sauce will transform any ho-hum dessert into a masterpiece. It's a luxurious, dark caramel with slight saltiness and can be enjoyed warmed or cold. Gluten free.
Retailers
NOGO's condiments are suitable for supermarkets, convenience stores, health food stores, gluten free retailers, delicatessens and greengrocers. They can also be included in gluten free or fructose-friendly themed gift hampers or suggested as take-along presents for customers looking for something to give to a dinner party host.
Foodservice
Add NOGO's condiments to your pantry so you also have something gluten free and fructose-friendly on hand when customers enquire. These products are handy for caterers to keep on hand for when clients request foods that accommodate these dietary requirements.
To enquire further or to place your first order, contact NOGO today.
---
More information about NOGO Sauces
Interview - Meg Farrell - NOGO Sauces
Health issues are often the reason behind the establishment of some of the best food brands on the market. With NOGO Sauces, it was the diagnosis of a digestive problem that led to the creation of these low FODMAP sauces, relishes and pickles. Click here