The Jam Bandits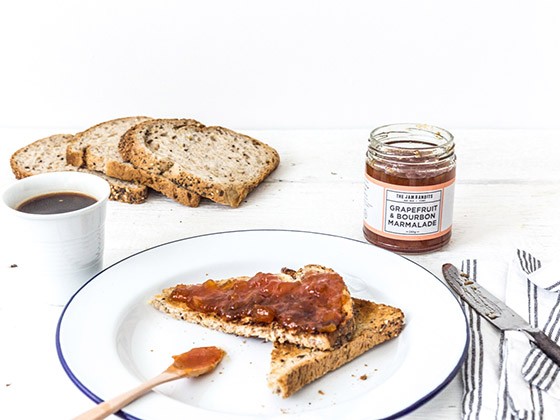 More Images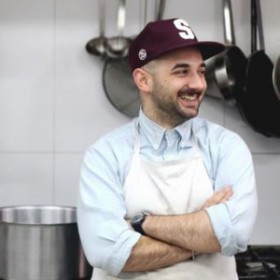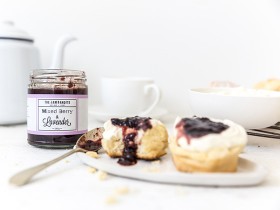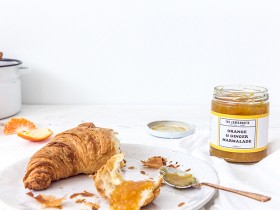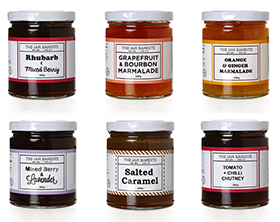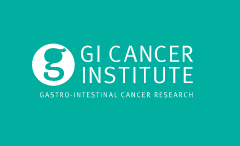 Service Area Australia Wide
The Jam Bandits
Wholesale Small-Batch Artisanal Jams and Marmalades
The Jam Bandits are a small jam and preserving company based in Sydney. What started as a little enterprise in a Surry Hills terrace house has become a business that's dedicated to improving our daily accompaniments. While some of the flavours they produce are a bit different to what Nanna made, The Jam Bandits are dedicated to observing the time-honoured process of preserving. They take immense pride in producing jams and marmalades that have been carefully and artfully nurtured for generations. Alex the Jam Maker passed away from cancer in November 2018 but the Jam Bandits will continue as his legacy. All proceeds will be donated to the Gastro-Intestinal Cancer Research Foundation.
All the jams and marmalades are made with fresh, seasonal, locally produced fruits for maximum vibrancy and flavour. From juicy, plump berries to lip-puckering citrus and even a mouth-warming chutney, every jar is jam-packed with natural flavours.
Jams and marmalades are incredibly versatile. They're so much more than a sandwich spread. Get creative and incorporate them in your menu across sweet and savoury dishes and multiple cuisines. Retailers, show your customers how they can be used throughout the meals of the day and in an unending array of home cooking recipes.
Wholesale jams, marmalades and chutney
The Jam Bandits put care and passion into every jar. Try one and you'll want to try the rest!
Mixed Berry & Lavender Jam – Sweet and fruity with the heady warmth of natural lavender. Enjoy with scones and cream or add a spoonful to your morning muesli bowl.
Rhubarb & Mixed Berry Jam – The nostalgic flavour of rhubarb plays beautifully with mixed berries in this ruby red jam. Serve with soft cheeses or glaze a baked ham.
Grapefruit & Bourbon Marmalade – Pleasantly bitter and spiked with the grown-up taste of quality Bourbon, this one makes a fabulous glaze or marinades for barbecued meats.
Orange & Ginger Marmalade – Sweet, zesty and with a warm ginger kick, its orange colour is vibrant and appealing. Slather on thick toast or add to a jaffle with sliced brie.
Tomato & Chilli Chutney – A sweet and savoury concoction that will transform a curry. Spoon in or serve alongside. Stuff a rolled roast or chicken breast or brush over sausages.
Salted Caramel – Addictive and lush, it's sweet and satisfying with a touch of salt for balance. Whip up a salted caramel iced coffee, add to cookie dough or use in a banoffee pie!
Retailers
Introduce your customers to jams and marmalades like they've never had before. There's so much to love about jars of goodies made with fresh, locally sourced ingredients in mouth-watering combinations. Stock The Jam Bandits in your supermarket, delicatessen, greengrocers, butcher store, gift outlet, market stall, health food store, gourmet food hall or other retail business.
Foodservice
Enliven your recipes with a spoonful of The Jam Bandits' jams and marmalades. Add richness, shine, sweetness and intensity to desserts, meat dishes, cheese platters, charcuterie boards, curries and more. Serve with crumpets, scones, waffles and pancakes. Swirl through cheesecakes, cake batters and muffins. Create elevated marinades and glazes and transform ordinary sandwiches into feasts of flavour.
To find out more or to place an initial order, contact The Jam Bandits today.