Vasse Valley
More Images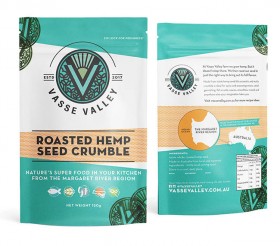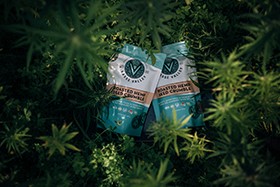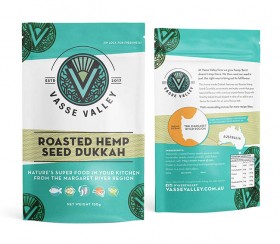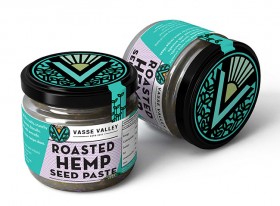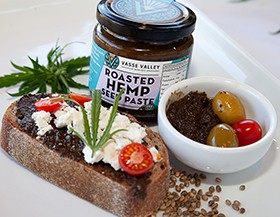 Vasse Valley
Wholesale Hemp Foods
Vasse Valley are the first Western Australian paddock-to-plate hemp food business. Their products utilise the entire hemp seed which means you receive its full nutritional benefit. Having discovered the perfect roasting technique, Vasse Valley promise the hemp seeds' full and delicious flavour which is intensified through a grinding process. Enjoy major crunch and a huge hit of fibre in every serving. A 100% home-based, family-run business, Vasse Valley retains control of all aspects of production, so customers are guaranteed top quality and consistency.
The farm is located in the stunning Margaret River wine region where the industrial hemp has been grown since 2015. Consumers will appreciate the local provenance of this top quality hemp.
What's so great about hemp?
Hemp seed is technically a nut but is actually a wonderful alternative to peanuts and other nuts. Gluten free and vegan-friendly, hemp is an incredibly rich source of plant-based protein and essential fatty acids. Vasse Valley hemp is a non-GMO crop and is grown without chemical sprays. As well as tasting delicious, hemp seed is an excellent source of vitamin E, phosphorus, potassium, iron, zinc, magnesium, sodium, calcium and sulfur.
Thanks to Vasse Valley, you can offer your customers a high quality range of wholesale hemp seed condiments, the ultimate health food for vegetarians, vegans and those adhering to a plant-based diet. It is also a great way for omnivores to substitute some of their meat intake with a plant-based alternative when desired. Vasse Valley's products are beautifully packaged and so their range makes excellent food gifts and inclusions in gourmet hampers.
The range
Roasted Hemp Seed Crumble
Made from 100% hemp seed, this flavoursome, nutty crumble can be used across a vast array of dishes. Add it to spice and seasoning blends, garnish salads, use it in your fish or chicken crumb mixture, stir into smoothies, sauces and muesli or any other application that takes your fancy. Ingredients: Roasted hemp seeds. 150g.
Roasted Hemp Seed Dukkah
Bronze medalist at the 2019 Perth Royal Food Awards
Home-made dukkah featuring Vasse Valley's Roasted Hemp Seed Crumble. Serve with crusty bread, a little bowl of olive oil and a ramekin of Roasted Hemp Seed Dukkah for a nutritious, tasty appetiser. Add to salads, bread dough and savoury muffins. Ingredients: Almonds, roasted hemp seeds, sesame seeds, coriander seeds, cumin powder, chilli flakes, pepper, salt. 150g.
Roasted Hemp Seed Paste
Made from 100% hemp seed, it's a crunchy, nutty paste that works beautifully in sauces, marinades, meat rubs, chocolate and biscuits and is even wonderful spread on toast with mashed avocado. Ingredients: Roasted hemp seeds, hemp seed oil. 150g.
Hemp & Truffle Paste (Available Soon!)
Made from 100% hemp seed, this sublime paste is flavoured with pure, natural truffles. Use it to top pizza bases or bruschetta, add to risotto or pasta sauces or to add flavour to cooked vegetables.
Retailers
Stock Vasse Valley hemp seed products in your health food store, vegan outlet, gluten free outlet, delicatessen, food hall or ingredients specialty store. Tout the local provenance and the health benefits of utilising the entire seed.
Foodservice
Serve Vasse Valley hemp seed products in your café, restaurant or catering business. It's an excellent way to add flavour and protein to dishes and to cater to vegetarians and vegans looking for something a little bit different.
Gift outlets
Vasse Valley hemp seed products are attractively packaged for gifting. Add them to vegan-themed gift hampers or include one or more products in gift packs designed for health-conscious recipients.
For more information or to place your first order, contact Vasse Valley today.
---
More information about Vasse Valley
Interview - Bronwyn Blake - Vasse Valley
Hemp seeds are 'the new black'. The folks at Vasse Valley Hemp Farm are right across this wonderful food, from growing the seeds on their own farm to packaging and distributing the ready-to-use products. We talked to Dr Bronwyn Blake, the company's owner and CEO and learned lots about hemp's nutritional value and how it can be utilised in the contemporary diet. Click here